Home
›
News and Events
›
Special Features
Popsters' Christmas Party with Sarah
alamatpaul
Bioman
popster publication vol.1 no.1
On the evening of December 18, 2007 at the Popstar Salon, the popsters held their yearly Christmas party with food and chit-chat. The gathering was graced by Ms. Sarah Geronimo herself.
To start the celebration, tita Cristy led the prayer, followed by a hearty meal of pancit, roasted chicken, yum burger, etc. There was also an exchange of gifts. The event culminated with picture taking and authograph signing with the popstar.
popstar salon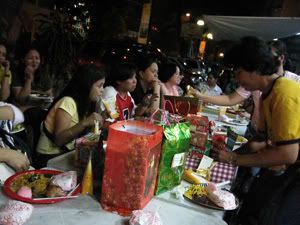 gifts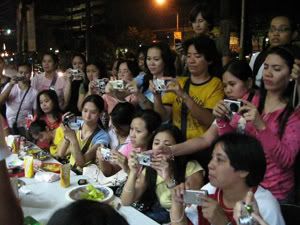 sinong kinukunan nyo dyan? ha?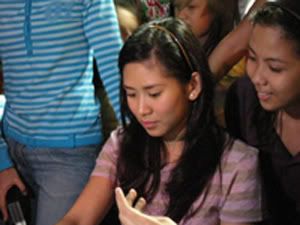 Ms. Sarah Geronimo doing some authograph signing